The Mexican Coffee
High mountains of Veracruz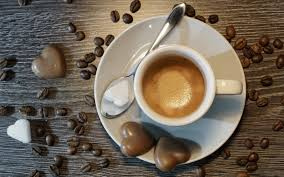 We care that each grain is of excellent quality, our processes and certifications make our coffee is 100% organic , which is free of any chemical, ensuring that you are consuming a high quality product simultaneously help the environment and your Health.
Café del Prado is grown at 1300 meters above sea level in Huatusco and Zentla, in the high mountains of Veracruz, México, this area is characteristic for growing coffee, one of the best areas in the country that provide the best coffee beans, which are themselves consumed by our domestic and international markets.
We hope that when you try our coffee as much as we enjoy the process it. Café del Prado ... Naturally Veracruz.
We are a Mexican company dedicated to the processing and marketing of organic coffee. Our crops are located in the region of the high mountains of Veracruz, Mexico to 1300 meters above sea level.
Our mission is to contribute to protecting the environment and providing our customers with high quality products that take care of their health, economy and thus become, part of their daily lives.
Our vision focuses on being a socially responsible company, an example of continuous improvement, as well as reference for the quality of our products and services.
Our Quality Policy is based on making sure that every order we ship will be regulated low quality standards of our certified Mayacert, USDA Organic. And records that support our organic product of SAGARPA that
certifies the quality of Mexican products.